If you don't love your order, it's on us, you can return it to receive full refund.

We want to make sure that you are completely satisfied with your purchase in our store OriginalMuranoGlass.com.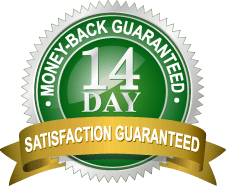 If, for any reason, you are not satisfied with your order, you shall send back the goods or hand them over to us, without undue delay and in any event not later than 14 days from the day on which you communicate your withdrawal from this contract to us. The deadline is met if you send back the goods before the period of 14 days has expired.. 
Before sending back the item, please make sure that all of the following conditions have been correctly satisfied, for all detail informations read our terms and conditions contract.
The article you wish to return:
- can be sent back to us only after you have requested by completing this document and send it back to: This email address is being protected from spambots. You need JavaScript enabled to view it.
- must be sent back within 14 days from the date we accept the request for return.
- must be unused, unworn and not damaged.
- must be returned complete of all of its parts and accessories.
- must be sent in its original packaging, and carfully packed as received.
- the shipment must be notified on the day you will send back the package and provide the proof of it, confirming the tracking number, if possible.
All merchandise is visually inspected upon receipt for signs of wear prior to the issuance of any refunds, exchanges or credits. 
If all the above menthioned conditions are satisfied, we will refund you the cost of the product.
Shipping costs and any duty cost are on the customer's charge, From the refund will be deducted any Italian customs fees may occurs, that the company Original Murano Glass s.n.c. have to pay to receive the returned products from non-EU countries.
OriginalMuranoGlass.com offers no exchanges before the article is not arrived back to us.
Note: are excluded from the return policy all retailers and wholesale customers. 
We will not issue any refunds for returns that do not satisfy all of the conditions indicated above; 
Refunds are processed within approximately 10 business days from receipt of your merchandise. 
Address to return back: 
Original Murano Glass s.n.c. Fondamenta San giovanni dei Battuti 4b, 30141 Murano Venezia Italy