ARE YOU LOOKING FOR AN ORIGINAL VENETIAN MIRROR?
WOULD YOU LIKE A TAILOR MADE ARTWORK FOR A SPECIFIC ROOM?
Are you undecided about colours or style and you need few ideas?
In our catalog there are more than 100 kind of mirrors to choose or to get inspired to.
Our artisans create handmade mirrors with traditional techniques of the ancient Murano's mirror makers and they can personalize them as you prefer.
Here how we realize you Venetian Mirror in Original Murano Glass OMG™:
CRAFT ARTWORK of the highest quality and really made in Murano Venice


Solutions for range of price


Wide range of colour folder for the decors


MIRROR ENGRAVING, personalized and hand made


Possibility of choosing type of frame, with golden layer 24kt or pure silver


Certificate of guarantee Original Murano Glass OMG™


Dedicated customer assistance from our experts, to help you with suggestions, to verify items availability, delivery timing, and safe packaging in wooden box protection.
Need a little help deciding on a specific model?

Abbiamo centinaia di modelli di specchi veneziani a catalogo che possiamo personalizzare, molti sono in pronta consegna.


We have hundreds of Venetian mirrors that can be customized and loads of them are ready to ship.
Interior designers and privates already asked us to realize their own mirror. From a drawing to reality!
Disegno realizzato su commissione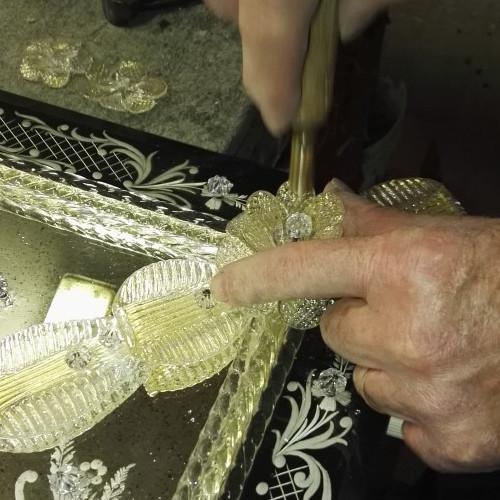 Scelta del colore dei dettagli in vetro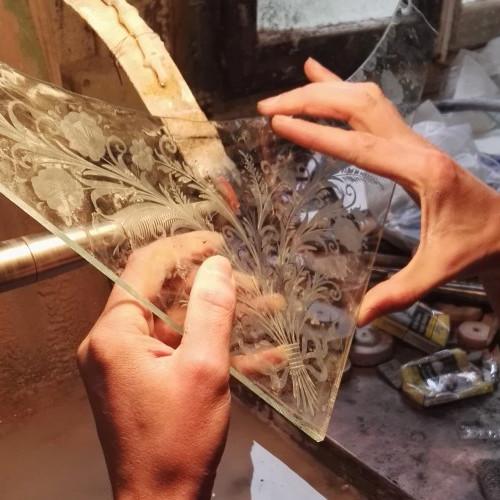 Incisione dell'opera su richiesta
Centinaia di modelli realizzati